OMEC's range of services can assist you to complete your business world. Our people have a firm grasp of business principles and processes. These skills form our wealth of expertise which we apply to industries and businesses. In this way, our expertise is further segmented by our experience, which we share with our clients.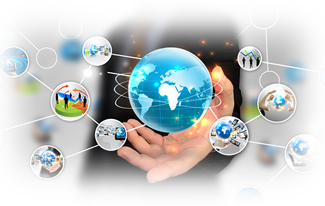 We offer Business Process Outsourcing solution (BPO) in the areas of :
A) Human Resources Services
• Payroll
• HR Operation Management e.g.
» Employee self-service (ESS) via Smart phone (request & approval) :
- Time attendance
- Overtime
- Leave
» Registration to Social Security Office for New hiring / Resignation / Hospital changing.
» Others HR administration
• HR Development Program
» Coaching for management
» The Power of Mindset
» HR 4.0
• Others (tailor made)
B) Finance and Accounting Services
• Monthly and yearly account close
• Consulting
C) Document Scanning Services
D) Other Administrative Services (Tailor made)
E) Quality System Consulting and Training
• ISO9001
• IATF16949
• GMP
• HACCP
• FSSC22000
F) Safety and Environment System Consulting and Training
• ISO14001
• ISO45001
G) Logistic Management System Consultant and Training
H) Productivity and Quality Improvement Consulting and Training
• Lean
• Kaizen
• TPM
• 5S
• QCC
Electronic Document Scanning Outsourcing Services / รับบริการสแกนเอกสารต่างๆ เช่น สัญญา คดีความ เอกสารแฟ้มประวัติพนักงาน, เอกสารทางบัญชี, เอกสารประกันต่างๆ, วิทยานิพนธ์ เป็นต้น
Other Administrative Outsourcing Services

บริษัท รับทำเงินเดือนOUTSOURCE MANAGEMENT CO., LTD.
6/46, 6/47 ซอยลาดพร้าว 71 ถนนสุคนธสวัสดิ์ แขวงลาดพร้าว เขตลาดพร้าว กรุงเทพฯ 10230
เบอร์โทรศัพท์ : 02-542-3931-2 เบอร์โทรสาร : 02-542-3933